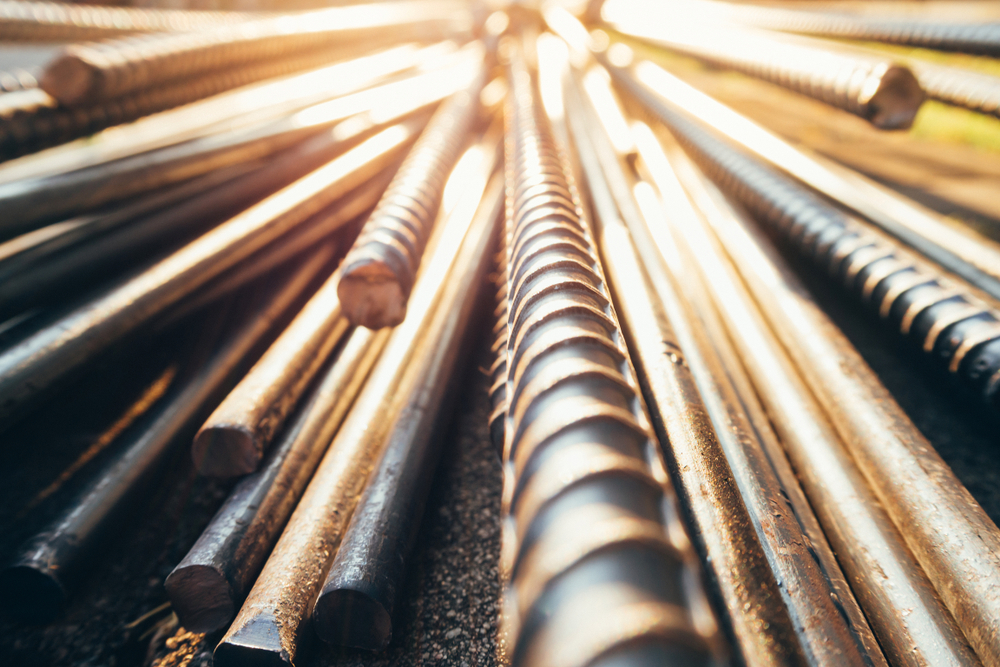 Introduction
India was the world's second-largest steel producer@ with production standing at 106.5 MT in 2018. The growth in the Indian steel sector has been driven by domestic availability of raw materials such as iron ore and cost-effective labour. Consequently, the steel sector has been a major contributor to India's manufacturing output. India's steel production capacity has expanded to 137.975 million tones in FY19. As of 2018, India is the world's second largest producer of crude steel (up from eighth spot in 2003).
The Indian steel industry is very modern with state-of-the-art steel mills. It has always strived for continuous modernisation and up-gradation of older plants and higher energy efficiency levels.
Indian steel industries are classified into three categories such as major producers, main producers and secondary producers.
Market Size
India's finished steel consumption grew at a CAGR of 5.69 per cent during FY08-FY18 to reach 90.68 MT. India's crude steel and finished steel production increased to 106.56 MT and 131.57 MT in 2018-19, respectively. In FY20 (till November 2019), crude steel and finished steel production stood at 73.17 MT and 67.52 MT respectively.
During 2018-19, 6.36 MT of steel was exported from India. Exports and imports of finished steel stood at 5.75 MT and 5.07 MT, respectively, in FY20P (up to November 2019).
Investments
Steel industry and its associated mining and metallurgy sectors have seen a number of major investments and developments in the recent past.
According to the data released by Department for Promotion of Industry and Internal Trade (DPIIT), the Indian metallurgical industries attracted Foreign Direct Investments (FDI) to the tune of US$ 11.38 billion in the period April 2000–June 2019.
Some of the major investments in the Indian steel industry are as follows:
For FY2019-20, JSW Steel set a target of supplying around 1.5 lakh tonne of TMT Rebars to metro rail projects across the country.
In October 2019, Kamdhenu Ltd added new production capacity of 60,000 tonne per annum in Dadri, Uttar Pradesh to manufacture Kamdhenu Structural Steel.
As of December 2018, Vedanta Group is going to set up a one million tonne capacity steel plant in Jharkhand with an investment of Rs 22,000 crore (US$ 3.13 billion).
JSW Steel will be looking to further enhance the capacity of its Vijayanagar plant from 13 MTPA to 18 MTPA. In June 2018, the company had announced plans to expand the plant's production capacity to 13 MTPA by 2020 with an investment of Rs 7,500 crore (US$ 1.12 billion).
Vedanta Star Ltd has outbid other companies to acquire Electrosteel Steels for US$ 825.45 million.
Tata Steel won the bid to acquire Bhushan Steel by offering a consideration of US$ 5,461.60 million.
JSW Steel has planned a US$ 4.14 billion capital expenditure programme to increase its overall steel output capacity from 18 million tonnes to 23 million tonnes by 2020.
In March 2019, ArcelorMittal was declared as the winning bidder to acquire Essar Steel for a consideration of Rs 42,000 crore (US$ 5.82 billion).
Tata Steel has decided to increase the capacity of its Kalinganagar integrated steel plant from 3 million tonnes to 8 million tonnes at an investment of US$ 3.64 billion.